A few years ago I was at mastermind for digital agency owners. One of the speakers ran a 200-person agency. Someone asked him how many hours he put in per week.
"No more than 30-hours."
Jaws dropped all around the room. Attendees whispered, "Did he just say thirty hours?"
Laughter even broke out.
He elaborated. He said something that stuck in my head and has become somewhat of a "canary in the coal mine" for me. A signal for when something ain't right:
"Any time I work more than 35-hours per week, as CEO, it means there is a people problem. It means that I'm doing someone else's job. And this is a key signal I pay attention to."
Since then, I've asked my wife, Emily, to call me out when I start putting in regular overtime. She now says – "who's job are you doing now?" and reminds me to fix the people problem.
I illustrated this to one of my VIP clients the other day with some basic math to find what I now call the "CEO overtime quotient." One of the partners in the business was regularly putting in 60 to 70-hour weeks. He was convinced that he had to. That this extra time was critical to the business's growth.
"Perhaps."
I asked him how many team members he had at his agency.
"14 full time."
I then asked him what his growth goal was for this year.
"We want to go from $1m to $2m in gross billings."
Here is the math I drew on the board:
"14 FTE X 40 hours per week = 560 hours per week"
"65 hours (amount he was putting in) – 35 hours (time he should have been putting in) = 30 hours"
"30 CEO overtime hours ÷ 560 total team hours = 5.35% (CEO overtime quotient)"
Without thinking much about it, he was trying to gain 100% business growth by adding just over 5% to the total human work going into the business.
He was trying to work harder, not smarter.
"You're doing one of two things: 1) Working 60-hours because you love working or 2) You're trying to will yourself to 100% growth."
It became clear that he didn't actually want to work that much. He just thought he had to.
We broke down some roles that he was sitting in that he thought he could let go of.
He was spending 10 hours per week selling. We're working on letting that go – and bringing on a full time sales rep who would have 40-hours to sell (decreasing his workload and increasing their sales capacity by 300% as an agency).
He was spending 20 hours per week managing his account managers. He hired a lead role for this which instantly added more capacity to their account team to take on more clients.
With just two people moves he got his time back AND his agency has built the capacity for real growth. Not 5% growth – but the 100% that they are aiming for this year.
Assuming that you don't just love working 60-hours a week – where does this overworking by agency CEOs come from?
Humble beginnings that's what.
Back when you didn't have any employees. When you didn't have a team to carry the weight of your vision. You had to work more hours than the average person.
When you were a team of 1, and you doubled your input in the business, your output could very well double. You could will yourself to 100% growth in a year by working twice as much as the next guy.
But as the numbers change. As your team grows. Your job changes from do-er to thinker, strategist, and leader. Penning out a plan to increase your agency's billings from 50% utilization to 95% could very well be the difference between you buying a dinghy or a sweet yacht.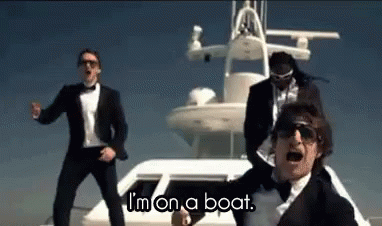 Old habits die hard. Last fall I was putting in 80-hours a week. I stopped swimming. I wasn't hanging out with Emily in the evenings. I wasn't reading to my son and putting him down for bed.
Emily called me out.
"Whose job are you doing now?"
I listed out the activities taking up all my time.
Turns out I was the highest paid support rep and accounts receivable agent our company had ever hired. The hard part was – in the moment – I felt productive. Like I was getting things done. The reality was I was stealing from my business and myself.
Almost all of the tasks were things virtual assistants or contractors could take off my plate with a little training and faith in others. Over a period of three weeks I hired, documented, and let go.
Now I can get back to more important matters in life.
Like writing.
And building snowmen with my son.
I want to help you work less, create more, and bring amazing results to your business and those you serve.
Now accepting applications for clients who want to find big levers of growth in their agency without burning out.
=> Apply now
GET YOUR FREE AGENCY ACCELERATOR PACKAGE
The Perfect Web Proposal Template
39 Lead Gen Strategies Checklist
Own Your Market Field Guide
Access To Training Recordings
Exclusive Community Access